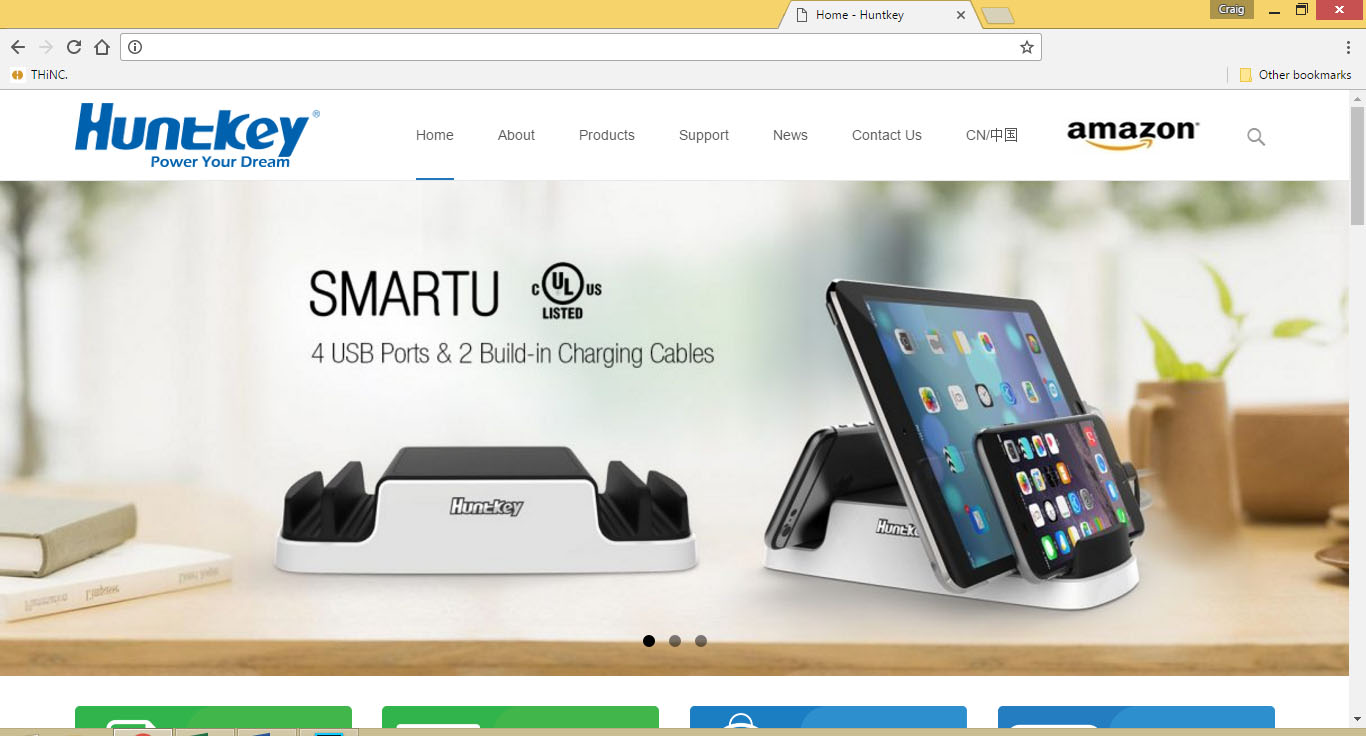 Chinese manufacturer Huntkey was looking for a new, responsive website for their US operations. We were hired to develop this website for a multi-national company with over 15,000 employees who is primarily in the business of Power Strips, Charging Stations and battery backups.
We built this website to include integration to aid them in selling to the US market and Amazon integration. Their exciting new platform is perfect for reaching the US market, which is key to their growth strategies.
THiNC.technology built the site for SOMOS Marketing.