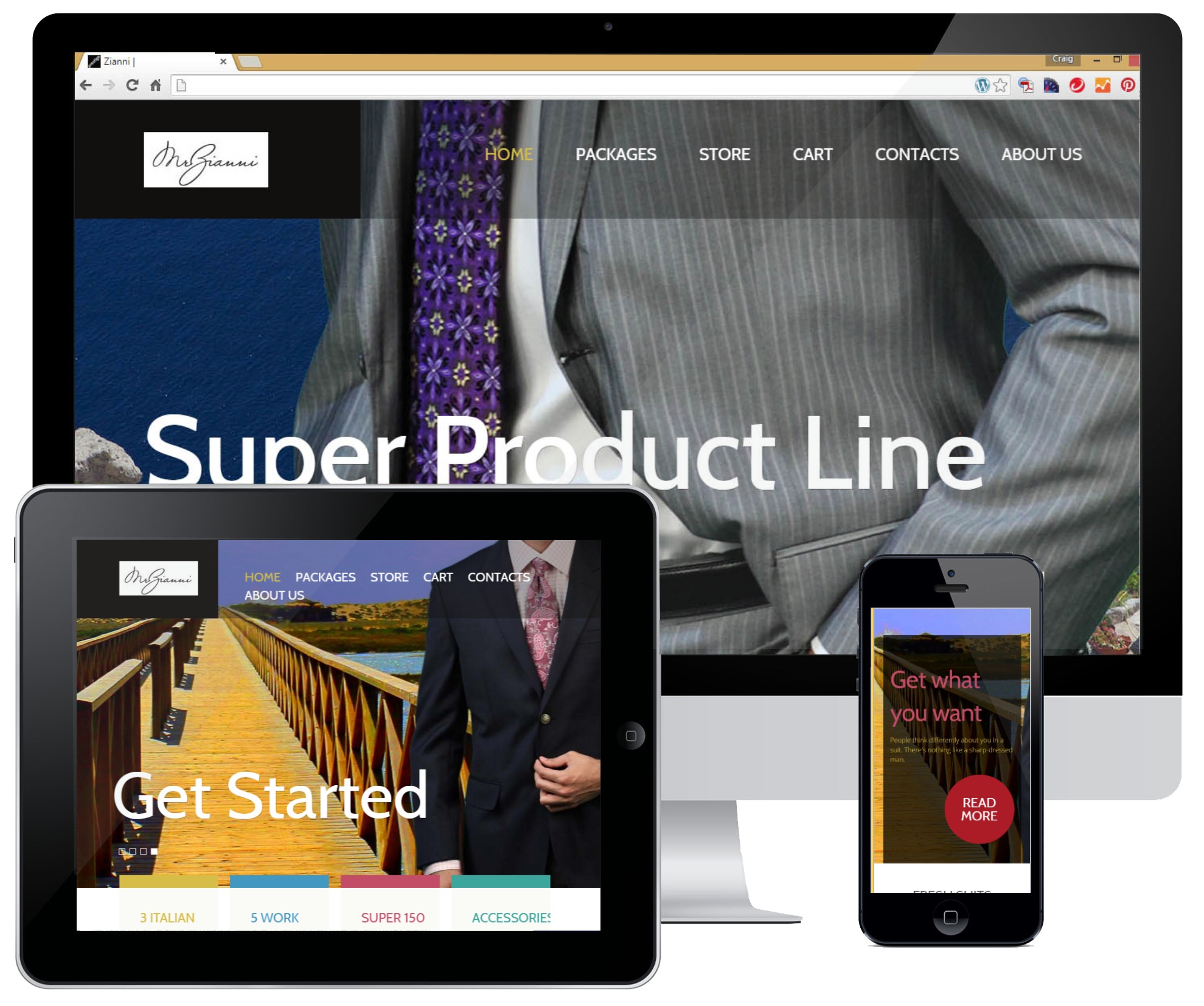 Ziya Erhuy met THiNC.technology in Las Vegas while we were speaking at an event. He had the most amazing suits, with modern styles and solid craftsmanship and top of the line materials. We struck up a conversation, and Ziya's brand Mr. Zianni Italian Suits was in need of a website, but he didn't want to do just any other website.
Zianni wanted something different.
First of all, the presentation of suits of his caliber lack the sophistication on other sites. This is, after all, a luxury brand. It should be presented as a luxury brand...it should come complete with hi-resolution pictures; be full of colorful compositions; provide an easy intuitive navigation; and make it easy for people to buy.
THiNC.technology made all of that happen.
Together, we identified his top products and the best sellers. Then we looked at bundling products into packages and setting a cost point that cannot be beaten by any comparable product. This gave us the products we wanted to push and three major packages for him to sell.
We built the website by using our company's own Foundry product, and customized his shopping experience (which is an extra available for any package). Now, users can quickly and efficiently pick out their suit bundle, build the package, and check out.