THiNC.technology helps people. We make technology that's on your phone, in your computer, and inside your home.
THiNC.technology is a veteran owned company based in East Lansing, MI USA. We offer software products and development services, including mobile applications, web development, and custom software development. We've done work for educational institutions, associations, foundations, government, retail & e-commerce, communication companies, advertising agencies, real estate, photography, energy, healthcare, and service businesses and organizations.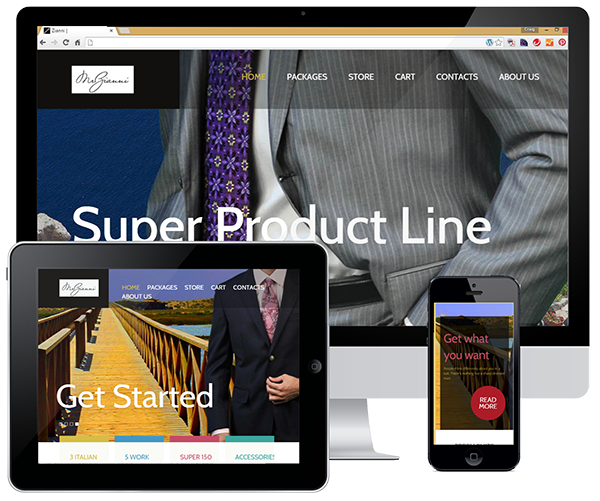 THiNC.technology is the development arm of Tucknologies Holdings, Inc. which was established in 2014 as an S Corporation in the State of Michigan. The company was founded by Craig Tucker in 2012 as an Intellectual Property Development firm, and today the company now focuses solely on software development and has 9 employees on staff. (Incidentally, we are hiring to fill new positions, so this number will likely grow in the next 30 days).
The senior staff and partners consists of our CTO Bryan Novak, who graduated from University of Wisconsin, Steven's Point with a degree in Web Development; and subsequently graduated with a MA in Serious Game Design from Michigan State University. Bryan is an avid gamer and game designer, and brings extensive development experience in addition to specializing in gameification and "incentivizing" action through design. His breadth and depth of programming languages is quite rare and we're fortunate to have him.
Eric Ravnikar, is our CFO/COO and graduated from Michigan State University with a BA in Economics. Eric spent a year and a half with Chase Bank, in which time he created a software system that sped up their loan processing and saved them billions of dollars. Since, he joined Craig in 2013 to help form the company you see today. Eric's acumen with business processes and economics, financing and sales modeling (in addition to his Expert Excel programming skills) make him a great asset for our company.
Ed Christensen, PLLC is our Corporate Counsel. An attorney for over 25 years, Ed provides legal counsel as well as some programming and business development. Ed got his BA from Western Michigan, and his Law Degree at Cooley Law.
Craig Tucker is the founder, having started the company after leaving his Master's program at Michigan State University. He has a BA in Telecommunications, Information and Media from MSU; and a MA in Media and Information also from Michigan State. Currently, he is in his 2nd year of PhD research at Michigan State University specializing in computer-human interactions (including Artificial Intelligence, predictive algorithms and cognitive neuroscience) as they apply to advertising, public relations and marketing. Craig originally spent the 1st half of his career as an award winning producer of television, music videos and commercials as part of a winning team that captured 6 Michigan Association of Broadcaster's Awards. Craig specializes in edge technologies, research and development, business models and marketing.
As a firm, Tucknologies Holdings, Inc. has produced, or is currently producing work for Michigan State University, The National Science Foundation, Huntkey Manufacturing (China), Wolverine Water Systems, Validu, and many more businesses and organizations (including governmental work that we cannot disclose). We pride ourselves in being platform agnostic-our staff has extensive experience in multiple languages and we pick the solution that works best, not just what we like the most. We specialize in cross-platform integrations, such as between web and mobile and point-of-sale.
In doing so, we were voted "Best of Thumbtack" in 2015, and have been featured on WLNS, WILX, Lansing State Journal and Capital Gains Magazine. Our company has earned great reviews and we hope to live up to those expectations with you.
You can get a hold of us through phone or email. The fastest way to contact us is to fill out our contact form below or by clicking here for the contact page.