Schultz
Veterinarian
Clinic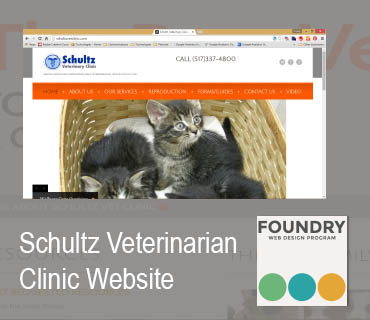 Schutlz Veterinarian Clinic got a brand-new look courtesy of The Foundry Professional Package.
Our friends have enough on their hands working with animals as it is, but the wild beast that was their old website needed to be tamed. The previous developer had installed a customized theme and framework...which is not bad in and of itself but once their were necessary updates to the core of the CMS it operates on...
...it left the site vulernable and things started to break. We put them into The Foundry's Professional Package and they have been getting a great response. It's elegant, responsive, and perfect for their customers.
Client: Schutlz Veterinarian Clinic
Date: 08/07/2015
Info: Foundry Website Professional Package