Custom
Software
and
Mobile
Application:
Gibson's
University
Bookstore
Application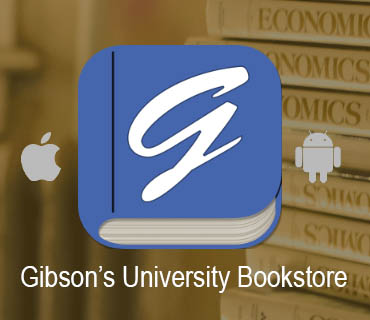 Remember shopping for textbooks for your college courses? I know, it's been a while for us too, but you probably won't recognize the process anymore. Recently, there has been significant changes to the ways in which students can get their books. Unfortunately, the book industry hasn't adopted to the way in which their customers (students) buy the books.
Gibson's University Bookstore has been serving the educational community for over 60 years. They are revolutionary in their field, having introduced book buy-backs and rentals. They are cutting-edge in terms of creating new innovations for their industry and to serve their students. So, it made them perfect partners with THiNC.technology to create a new innovative solution for book buying and selling.
The new system includes an e-commerce website, complete with class lists and book lists for classes. The users can login using social media accounts such as Facebook, or if integrated with their school, simply using their student ID number. Here, administrators can browse titles and compare books to build class lists. Students can use the site to access their lists, and buy the books online.
Or, as is the most likely case...they'll use a mobile application. THiNC.technology spent time conducting research on the market. We interviewed students, created and administered focus groups, and did a full analysis of the problem and its likely solutions. We found that students are using mobile for just about everything they do. So, any effective system would have to be mobile based.
THiNC.technology is creating a mobile application in which a student can login, find their books, and buy them in as few as three steps. We've greatly reduced the "transaction cost" on users to buy. The app features a buy-back technology that gives users a real-time quote for their books, based on supply and demand metrics that involve the local store and distributors. The app also allows students to scan their books for buy back, and a system in which printing labels and receipts get emailed to them upon successfully loading a book for sale.
Aimed at the college or textbook store, this system includes all of the functionality of an online retailer with the flexibility of a mobile application. Electronic material is distributed and purchased the same way as a physical textbook, making the application more future-proof. In addition, the system includes a Used Book Pre-Order system that will allow its users to find used book inventory that is available online in one convenient, and easy to use interface.
We've taken what the students, teachers, administrators and book sellers said they wanted and developed it into an application. Gibson's University Bookstore will launch first with the website, slated for the 1st of the year (2016). The mobile application is slated for launch in Spring 2016.